You must be aware by now that Samsung is the official sponsor of the 2012 Summer Olympics to be held later this year in July in London. Now we have come across a picture of this rather attractive special edition Galaxy Note being sold in the UK.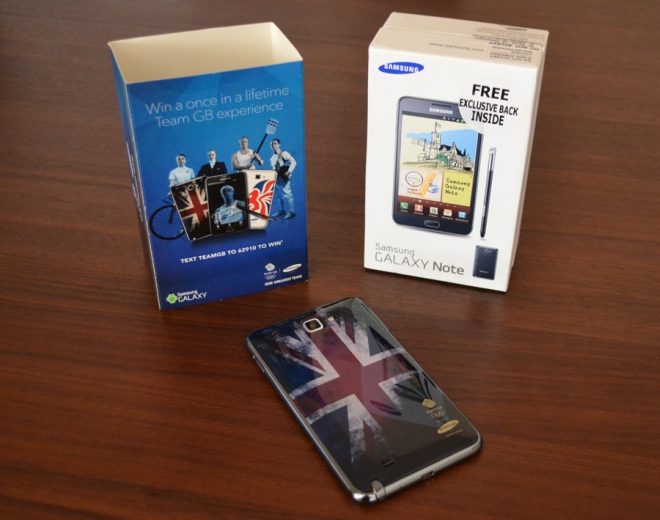 Called the Galaxy Note Olympic Edition, the phone comes with a special back cover. The one pictured here is the Great Britain version that comes with a glossy black cover with the Union Flag on it.
I'm assuming there will soon be other such versions of the phone sold in other regions of the world with their respective flags but for now we just have this one picture uploaded on Twitter by this particular phone's owner. We'll keep you posted if we find more of these. Also, do share if you see some yourself.